/
A Brand Relaunch to Re-emerge and Re-engage
Date: 22nd June, 2021
// Written by:
Rob Henderson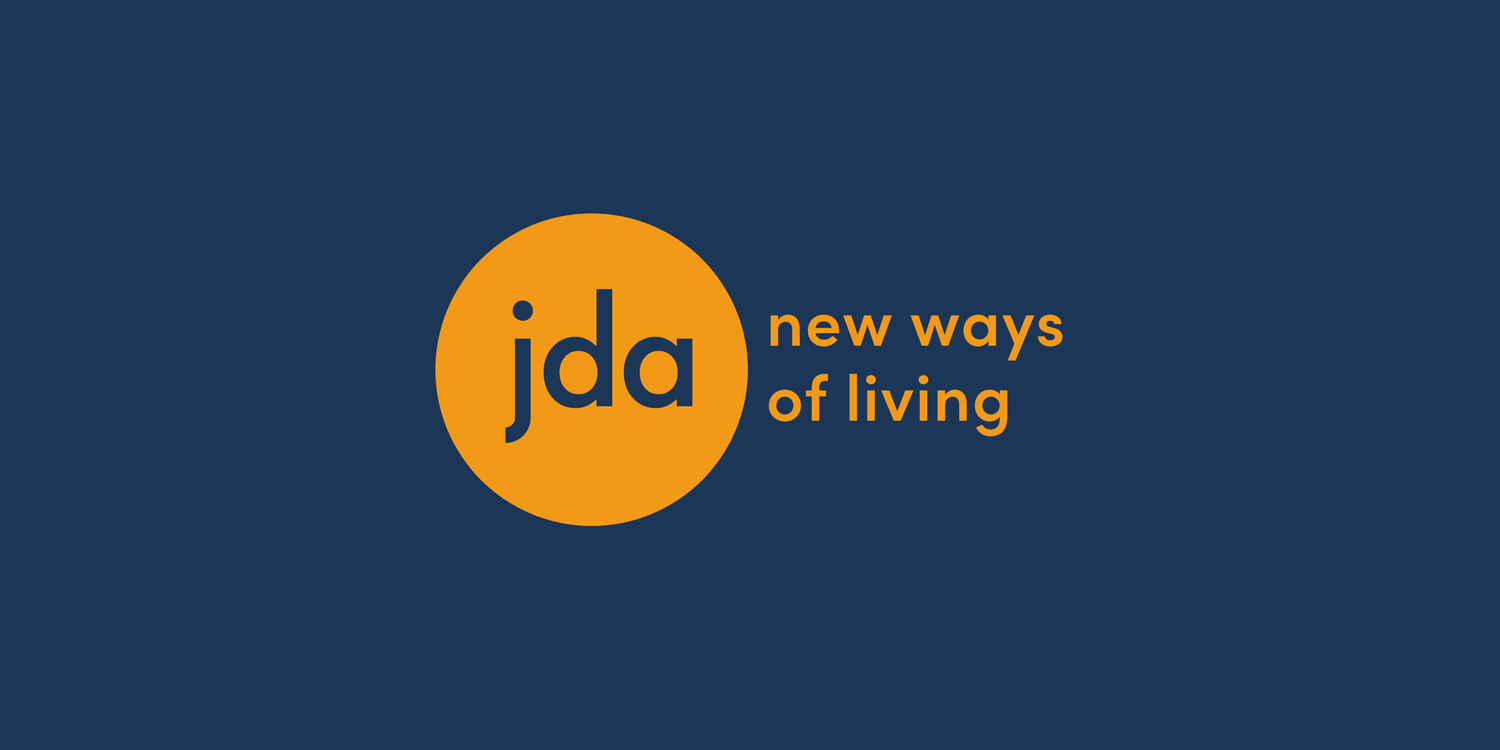 Like many other people during lockdown, we've had plenty of time to reflect. But this hasn't been about us whiling away the hours, navel-gazing. What lockdown has done is renew our sense of purpose. The practical and philosophical expression of this renewal is the re-launch of the JDA brand.

In the wider world, the timing feels right too, as the economy starts to recover and this recovery gathers pace.
This relationship with the wider economy, and with culture in general, is at the heart of how we see ourselves, and why we think examining our brand and its values has broader relevance.
In other words, we're not telling you this just to blow our own trumpet.
Brand and Reputation
Reputation is very important in architecture. By designing successful projects, you build a name for your practice. But we live in an accelerated digital culture and reputation now requires that architects embrace connectivity.
I think our period of reflection made us aware of the gaps in our online reputation, and how our digital presence didn't represent us in the way we saw ourselves, or in how we wished to be seen by others.

In this sense, making the connection isn't just about reaching a target audience, but also ensuring that the different facets that make up the JDA brand all join up logically.
We had to reconnect ourselves to our brand purpose and find ways of expressing this clearly and succinctly to our clients, stakeholders and partners.
There are surface elements to a brand – logo, colours, typography, tone of voice – just as a design project has a look and feel.
But it's the stuff that's beneath the surface that gives a brand meaning. That was the stuff with which we needed to re-connect.
What Had Changed?
All businesses and organisations evolve. This doesn't always mean they progress, but they do change.

This also applies to places, including buildings and the spaces around them.
Sometimes this results in a distorted perspective, a disconnect, between the outward representation and the inner character or purpose. We've seen this with developments over time, especially where communities have solutions imposed upon them. That's when the solution becomes a problem. There are plenty of well-documented records of public planning disasters.

At JDA, our approach has always been to look at things from the inside first, to ensure the outcome meets the needs of the end-user by examining the issues in depth.
We just had to be willing to apply this same forensic approach to our own brand. We looked at who we were, and what had changed since our inception, and whether our current brand presence did this justice.
Engaging With the Process
If you're re-launching your brand, you need to have everyone on board from the outset.
And again, it's a lesson from designing projects for clients. The communication's got to be right, so that not only you express your purpose and aims clearly, but also that you listen to the concerns of people impacted by your decisions.

Our employees know how our brand and infrastructure have changed, and how our mindset had progressed and altered. Therefore, they had to be part of the process when it came to reshaping the brand and presenting it differently.

The more you listen, the more you involve people in decision-making, the more they'll come on board with changes you wish to make.
Repositioning the Brand
When we were looking to reposition ourselves, it wasn't about rejecting what had come before.
Rather, it was about the rediscovery of what has made us who we are, and putting this knowledge to good use by re-launching the brand on the back of it.
It was about helping our public face catch up with the values and ethos we had already developed, and which were the truest expression of JDA and its philosophy.
Our most powerful tool is empathy, and it's our job to make a positive impact on the end-users of the projects we design by first understanding them better. Our brand needed to capture this and help position us clearly in this context.
Culture and Coherence
The value of our branding experience stretches beyond the immediate changes it's bringing to our outward-facing impression, and to public perceptions of us.

It's also allowed us to see how the principles we apply to our project work for our clients align with the principles that have forged and continue to drive the JDA brand.
A coherent brand language comes from feeling properly connected to the culture around you. This cultural connection is going to have increasing importance if we're going to renew and reshape our towns and cities to better reflect the experiences and aspirations of local people.